If you want to know the protagonists of the Italian history of art, to prepare a visit to a museum or to a temporary exhibition, to discover the pleasure of observing a work of art live, Finestre sull'Arte podcasts are just what you need!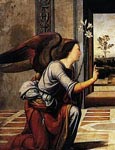 Fra' Bartolomeo della Porta
Episode 4 - 9th September 2011
Length
: 13'29"
Read by
: Marina
Click here to download the mp3 file
Baccio della Porta, then become "Fra' Bartolomeo" in 1500, was one of the greatest Florentine painters of the Renaissance. His art was born in a period during of great misticism due to the regime of Girolamo Savonarola, who ruled Florence from 1494 to 1498 after the fall of the Medici family. Fra' Bartolomeo's art is classicist, very refined and it is always evolving: his first paintigs are influenced by the art of Lorenzo di Credi and Piero di Cosimo while the latest ones influeced by artists such as Raphael and Michelangelo.
---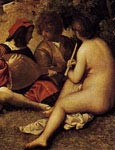 Titian
Episode 3 - 12th July 2011
Length
: 9'34"
Read by
: Marina
Click here to download the mp3 file
Titian (whose real name was Tiziano Vecellio) was born in Pieve di Cadore between 1488 and 1490 but very soon moved to Venice (where he studied with Giorgione). It is impossible to give a complete review of the whole titianesque production in a single episode so today we will talk about the main themes of Titian's art, and for each of them we will choose a representative work of art. Let's discover one of the most important artists of Italian Renaissance!
---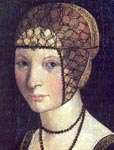 Macrino d'Alba
Episode 2 - 4th May 2011
Length
: 7'39"
Read by
: Marina
Click here to download the mp3 file
In this second episode we talk about Gian Giacomo de Alladio, best known as Macrino d'Alba, one of Piedmont's most important artists during Renaissance. He studied in his hometown, Alba (near Turin), then he went to Rome where he could study the artworks by the greatest master of that time such as Pinturicchio, Sandro Botticelli, Perugino and many others. Thanks to this experience, Macrino gained an up-to-date style and created very elegant masterpieces, so nowadays he is considered as one of the most refined painters of the Renaissance.
---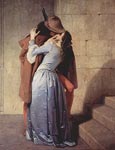 Francesco Hayez
Episode 1 - 3rd March 2011
Length
: 7'58"
Read by
: Ilaria
Click here to download the mp3 file
The first episode of the English version of
Finestre sull'Arte
is dedicated to Francesco Hayez and to the 150th anniversary of the Italian Unification. Francesco Hayez produced very interesting works because of their historic and patriotic contents, so he is considered as the most important painter representing the Italian Unification, but he is also considered as the leader of the Italian Romanticism, so he is comparable to Alessandro Manzoni, the most important Romantic writer in Italy. In this episode we make a synthesis of Francesco Hayez's art.