AB Art Basics, the art history elements project of Windows on Art. Articles on the great artists and movements with all the basics to start learning about them. Art history from ABC.
Project coordination: Federico Giannini - Ilaria Baratta
Texts by: Ilaria Baratta, Andrea Derni, Federico Giannini, Gabriele Giannini, Cristina Principale, Mirsada Shmidra, Luca Suppressa, Valentina Vadilonga, Arianna Vallarino
---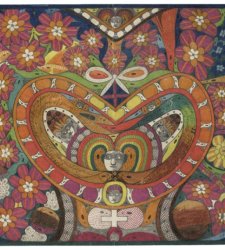 Outsider Art refers to the spontaneous artistic production of innate talents but outsiders to the world of art education and conventional art, whose works are deemed to be of interest and quality. The English term was coined by British art historian ...
Read more...
---
---