Sacha Jafri's world's largest canvas painting sold for $62 million during a charity auction.
Sold for $62 million at acharity auction in Dubai is the world's largest canvas painting: it is The Journey of Humanity completed last year in the ballroom of theAtlantis - The Palm in Dubai by British artist Sacha Jafri. It measures about 1580 square meters.
The work took more than seven months to complete. "I was stuck in Dubai and wanted to create something touching, something meaningful, something that could potentially make a big difference," the artist had told CNN.
It is an abstract art painting that recalls the style of magic realism, with large brush strokes and drops. Jafri also invited children from around the world to participate with their own artwork, which was printed and placed inside the painting. Initially the idea was to divide the large work into sixty individually numbered, signed, cataloged and framed canvases for sale separately, but Dubai businessman André Abdoune offered $62 million to buy them all.
Ph.Credit Francois Nel / Getty Images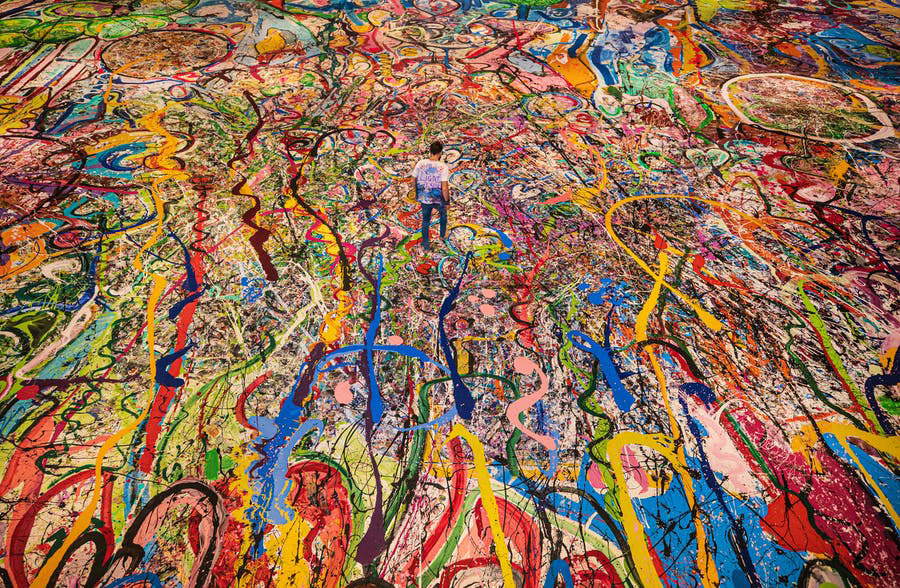 World's largest painting sold at charity auction for $62 million