A new contemporary art museum venue will open in Rimini in March 2020: PART - Palazzi dell'Arte di Rimini
PART - Palaces of Art in Rimini will be inaugurated on March 14, 2020. This is a new museum space that includes Palazzo del Podestà and Palazzo dell'Arengo, redeveloped for cultural purposes in a single project.
The two buildings dating back to the 13th and 14th centuries and located in the heart of the city will permanently house the various works of contemporary art that have been donated by artists, collectors, and gallery owners to the San Patrignano Foundation.
Thus, works by Mario Airò, Vanessa Beecroft, Bertozzi&Casoni, Domenico Bianchi, Alessandro Busci, Maurizio Cannavacciuolo, Loris Cecchini, Jake and Dinos Chapman, Sandro Chia, Roberto Coda Zabetta, George Condo, Enzo Cucchi, Anne de Carbuccia, Thomas De Falco, Nicola De Maria, Gianluca Di Pasquale, Nathalie Djurberg & Hans Berg, Sam Falls, Flavio Favelli, Giuseppe Gallo, Alberto Garutti, Giorgio Griffa, Shilpa Gupta, Mona Hatoum, Damien Hirst, Carsten Höller, Emilio Isgrò, Giovanni Iudice, William Kentridge, Loredana Longo, Claudia Losi, Iva Lulashi, Ibrahim Mahama, Agnes Martin, Paul McCarthy, Igor Mitoraj, Davide Monaldi, Gian Marco Montesano, Mimmo Paladino, Yan Pei-Ming, Tullio Pericoli, Achille Perilli, Diego Perrone, Luca Pignatelli, Pino Pinelli, Michelangelo Pistoletto, Gianni Politi, Jean Paul Riopelle, Pietro Ruffo, Mario Schifano, Julian Schnabel, Elisa Sighicelli, Andreas Slominski, Ettore Spalletti, Francesco Vezzoli, Velasco Vitali, Silvio Wolf, Xiaongang Zhang.
Numerous artists who will create a large collection of contemporary art in the city of Rimini.
In the photo, PART - Palazzi dell'Arte Rimini, Palazzo del Podestà and Palazzo dell'Arengo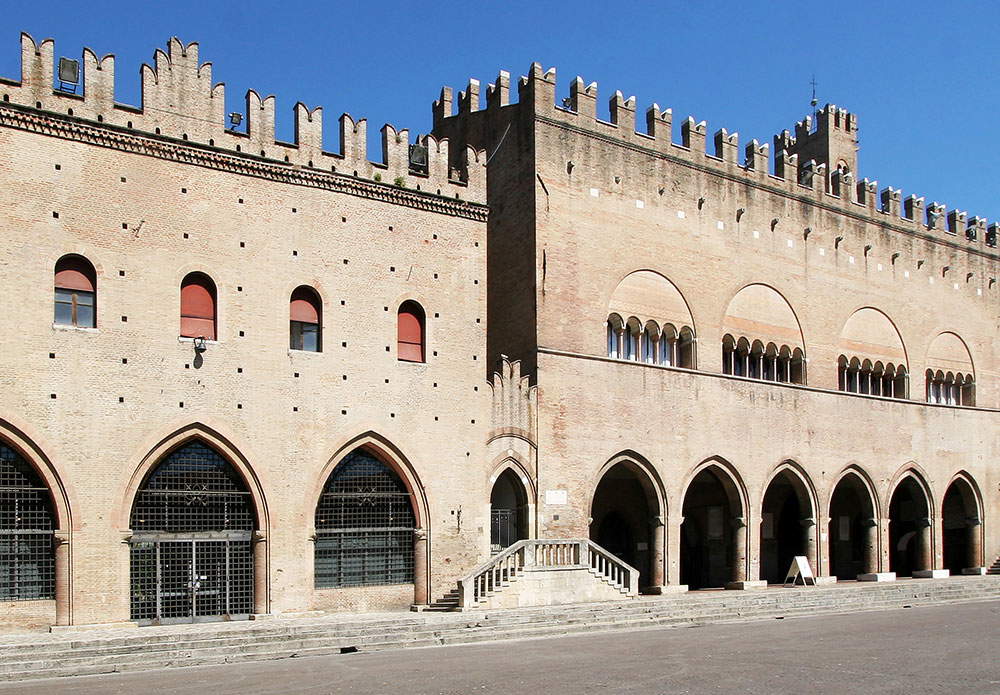 A new contemporary art museum with works by major international artists is born in Rimini