Going on display Nov. 28 is Gustav Klimt's Portrait of a Lady, the work stolen from the Ricci Oddi Gallery in Piacenza in 1997 and found in the same museum in December 2019.
The Gustav Klimt painting stolen from the Ricci Oddi Gallery in Piacenza in 1997 and found at the end of 2019 will be exhibited starting November 28 at the Ricci Oddi Gallery itself, in the same place where it was stolen 23 years ago and where it was also found last year. The announcement was made this morning: the work will be placed in the museum's Hall of Honor and will be protected by a security case.
The exhibition, curated by Elena Pontiggia and running until March 28, 2021, is part of a two-year project: four momstre on Klimt to be held at the Ricci Oddi Gallery. From March 28, 2021 to October 11, 2021, it will be the turn of an exhibition on the relations between Klimt and the other artists in the collection set up between the 19th and 20th centuries by Giuseppe Ricci Oddi, then from October 11, 2021 to March 28, 2022, an exhibition on the ties between Klimt and Italy, and finally, from March 28, 2022 to October 11, 2022, in the year when the 160th anniversary of Gustav Klimt's birth will be celebrated, there will be a monographic exhibition on the artist in collaboration with the Klimt Foundation in Vienna.
The Piacenza-based work, Portrait of a Lady, from 1916-1918, was purchased by Ricci Oddi in 1925 and was stolen in 1997, only to be found in a black bag in a niche in the gallery's courtyard in late 2019. Two 66-year-old Piacenza men blamed themselves for the theft, saying they returned it to "make a gift to the city," but the circumstances of the theft and discovery are still to be clarified. Studies conducted immediately after the discovery confirmed the painting's authenticity.
Pictured: Gustav Klimt, Portrait of a Lady (1916-1918; oil on canvas, 68 x 55 cm; Piacenza, Ricci Oddi Gallery)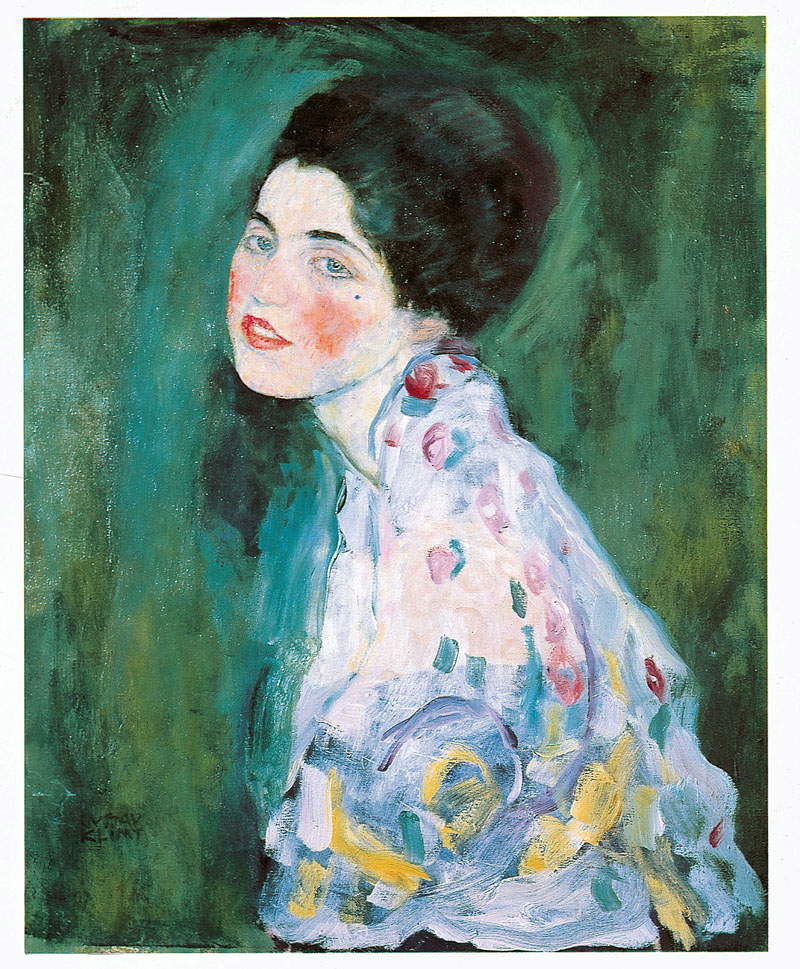 Klimt, the painting stolen and found in Piacenza will be on display in November