After being on display in San Francisco, Raphael's famous Self-Portrait returns to Florence and will be placed in the Saturn Room of the Pitti Palace for a few months.
After being displayed at an exhibition dedicated to the Italian Renaissance in San Francisco, Raphael 'sSelf-Portrait has returned to Florence.
The celebrated work created by the Urbino master in the early 16th century is now housed in the Sala di Saturno in Palazzo Pitti: the room already holds ten paintings by Raphael, including the Madonna della Seggiola, along with canvases by Perugino and other great artists, such as Andrea del Sarto, Annibale Carracci, and Justus Sustermans.
Raphael'sSelf-Portrait will remain in the Hall of Saturn for a few months, until the rooms dedicated to the vast collection of self-portraits on the second floor of the Uffizi Galleries are ready. These will in fact permanently house the painting and it will be one of their main works.
The director of the Uffizi Galleries, Eike Schmidt, said, "Until spring theSelf-Portrait joins the corpus of Raphael's masterpieces housed in the Hall of Saturn. It is, after a drawing in the collections of the British Museum where Sanzio depicts himself as little more than 18 years old, the youngest self-portrait of the Urbino artist, admired and copied by generations of young artists around the world. We will be proud to make this work one of the cornerstones of the new self-portrait rooms in the Uffizi Gallery."
The work has been in Florence since 1631, when it came as an inheritance from the Della Rovere collection in Urbino.
For info: www.uffizi.it
Image: Raphael Sanzio, Self-Portrait (c. 1504-1506; oil on panel, 47.5 x 33 cm; Florence, Uffizi Galleries)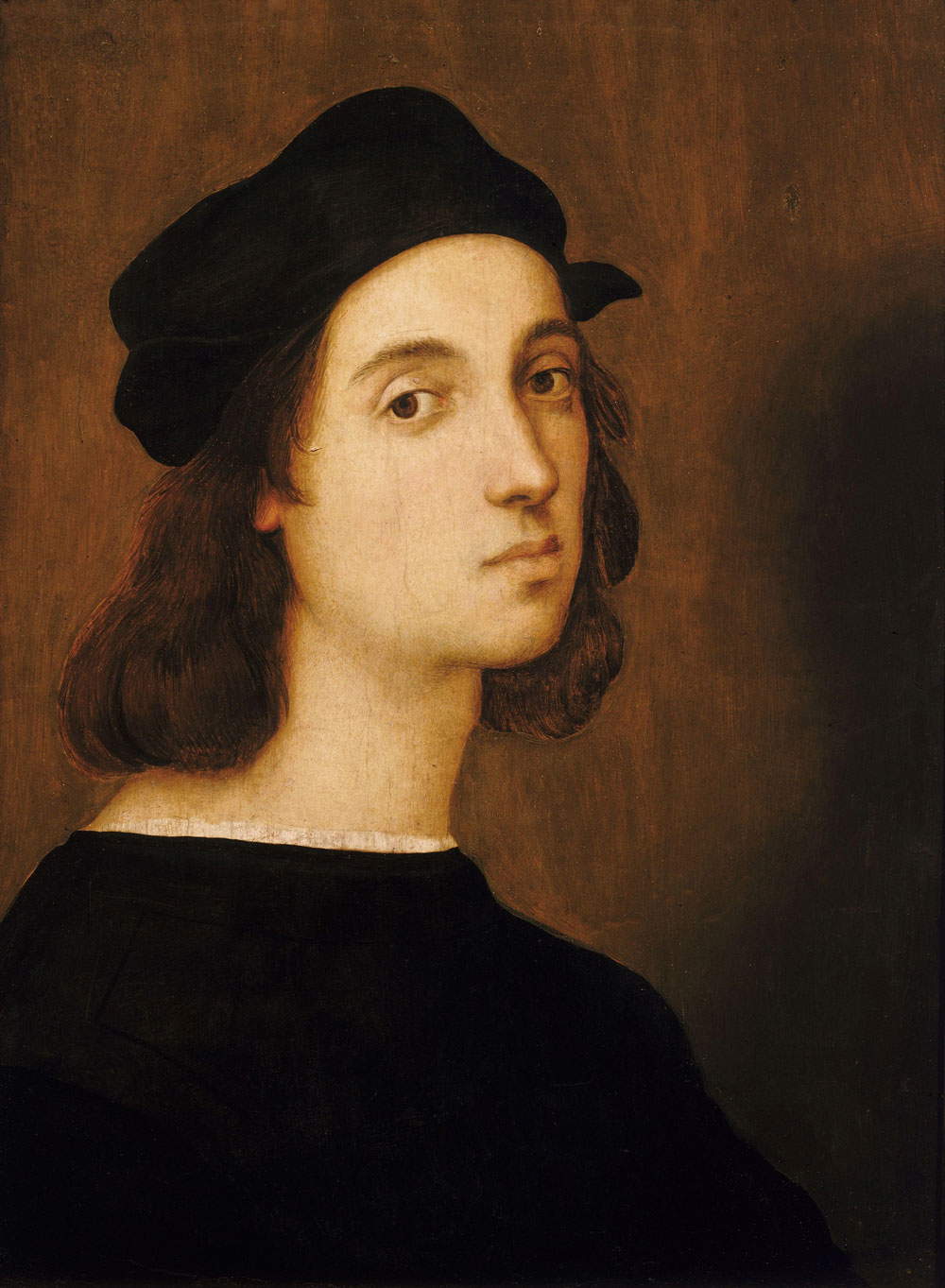 After exhibition in San Francisco, Raphael's Self-Portrait returns to Florence.